SATURDAY PRAYER
WALK LOCATIONS
Every year, Love Life partners with thousands of believers from local churches and community leaders to prayer walk outside the darkest places in our cities – the local abortion center. Our "40 Week Journey of Hope" is based on a baby's life in the womb from conception to birth. Every prayer walk consists of a time of prayer, worship, testimonies, the "tragic truth", and an opportunity to connect with Love Life ministries beyond the prayer walk.
This is not a protest, but a time of prayer and worship.
WHEN:  Every Saturday, February 11 – November 11, 2023 | TIME: 9 am-11 am*
*Some prayer walk times vary. Please check below for specific times.
If you don't see your city below and want to bring Love Life to your city, click here.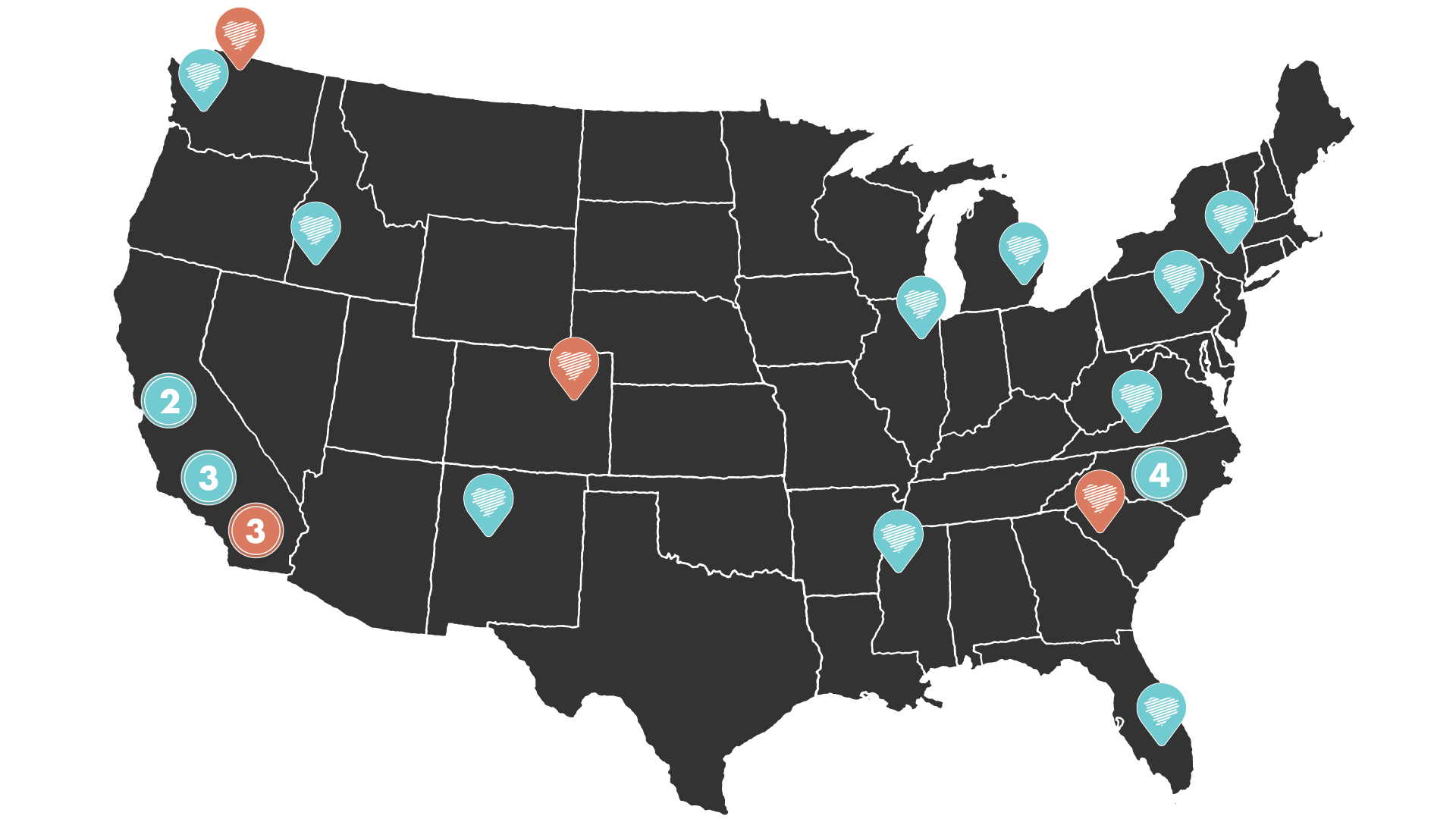 LOVE LIFE PRAYER WALK LOCATIONS
Please note these are not mailing addresses. If you wish to send a check, please mail to PO Box 12214 Charlotte, NC 28220 and include city name in memo.
All participating at a Love Life prayer walk are required to operate under our code of conduct. We ask that you not engage with anyone at the abortion center. Our role is simply to stand in the gap in prayer for the pre-born at the darkest place in our city. Love Life prohibits the possession or use of firearms or weapons except as state and local law allows.