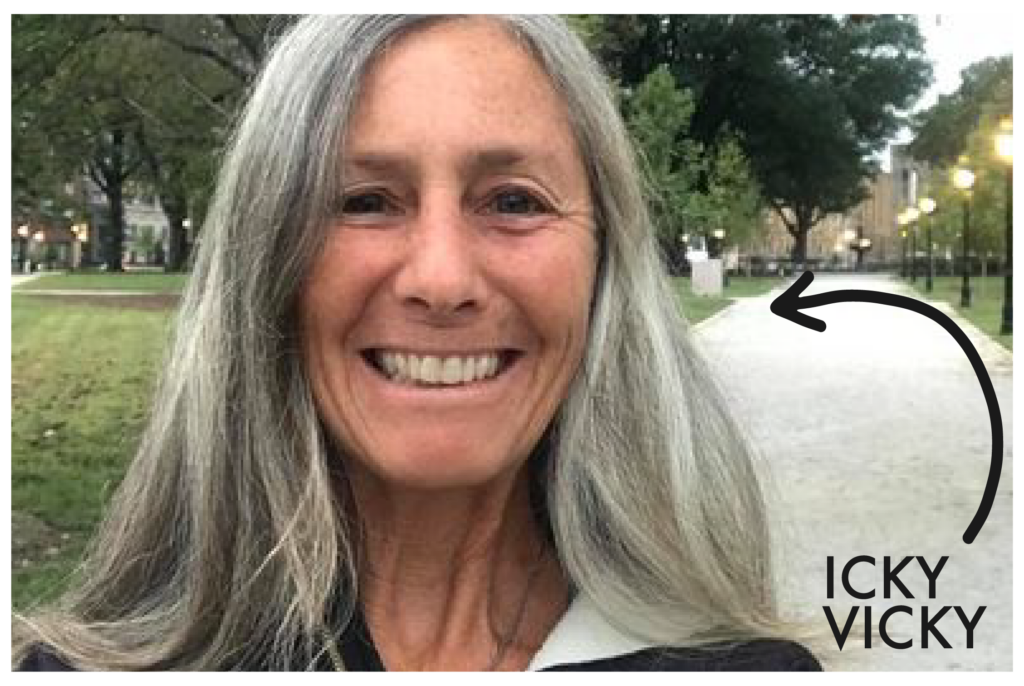 PEOPLE THINK WE'RE CRAZY...

AND THEY'RE RIGHT!
We are crazy about loving Jesus and loving people. When you are out in front of an abortion clinic, you get called lots of different names. It just comes with the territory.
One of our favorite team members got the name "Icky Vicky" and it just stuck. Vicky is one of the kindest, most beautiful people that you could ever meet and that's why it's so funny when we call her "Icky Vicky" around the office. Many of our team members have similar names. As a way to survive in this line of work, we take these names as badges of honor. It gives us something to laugh about and helps us to not take ourselves too seriously. 
We didn't want to leave you out. Especially when your donations are making it all happen. So based on your giving level you will get a name too. Together we are mobilizing the church to Love Life at the mission field in their city. Every $41 per month commitment helps us love one mother and her child away from the pain and loss of abortion and into the arms of Jesus every single year.
JOIN THE CRAZY PARTNER TEAM
Love Life is a non-profit ministry, an IRS approved 501(c)(3) organization (FEIN 8 1 – 1 4 8 6 9 5 7). If you wish to give by check, you can send it here:
Love Life P.O. Box 12214 Charlotte, NC 28220. If you would like to support a specific city, please designate it in the memo line.
For questions and assistance, you can email us at [email protected] or call 8 7 7 . 6 7 8 . 7 3 2 3
SEE WHAT CAN HAPPEN WHEN THE CHURCH IS AWAKENED AND ACTIVATED
START YOUR BIRTHDAY
CAMPAIGN TODAY
ARE YOU A BUSINESS OWNER?
Check out our "Hero Factory" initiative and see how you can take action in the marketplace.