Our team was on the sidewalk at the SE busiest abortion center which has gotten much busier as surrounding states have banned abortion with Roe v. Wade being overturned. A car from Tennessee pulled into the parking lot. Our incredible team called out to the man and woman as they sat in the car.
The woman stepped out of the car right in front of me. I called out to her, but she indicated she didn't speak English. I switched to my broken Spanish and urged her to let us help her. The man stood nearby and approached me to take the Spanish Literature we offered. As I continued to speak in Spanish and then opened Instant Translator on my phone, he stood back listening. The woman and I conversed, but she was very abortion determined. She kept retreating, and I would try again with my limited Spanish.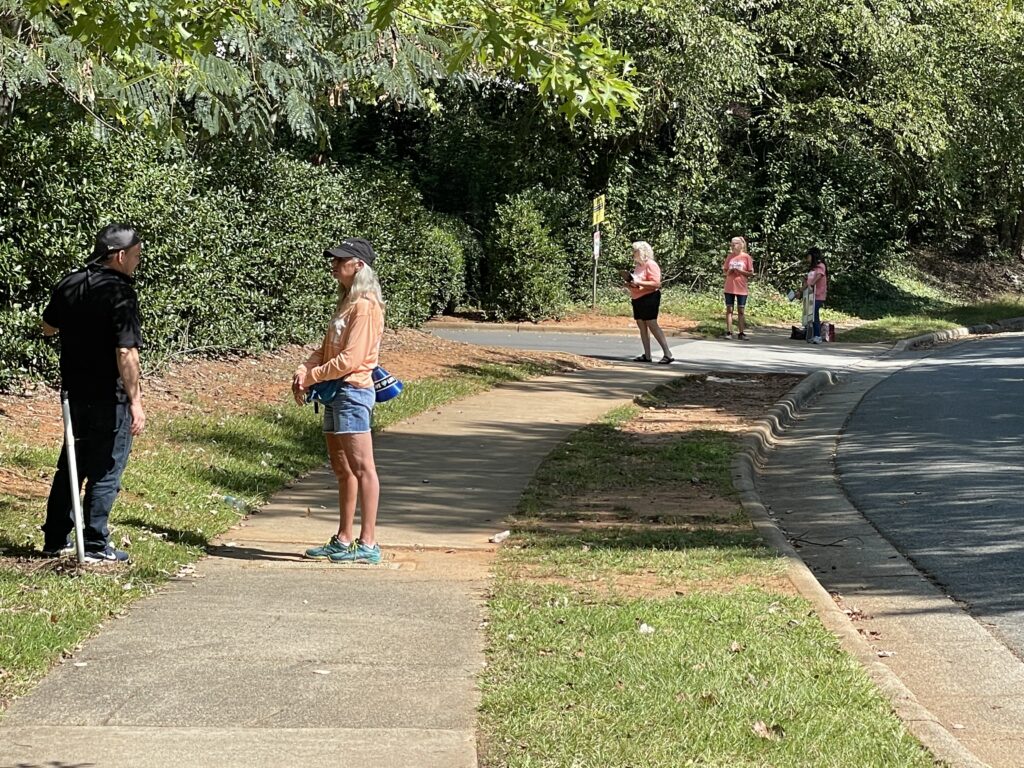 The man then came to me and said, "I speak English. I will translate."
He was a private commercial driver. He had driven 8 hours, not knowing he was bringing her to an abortion center. He told me she said she had cancer and was going to a clinic. He said he would never have brought her if he had known it was for an abortion. I told him God could now use him to save this baby.
For the next 2 ½ hours, I told him what he could say. Amazingly, she stood and listened. Soon, he needed no more tips from me. He knelt in front of her, with impassioned pleading. In between coaching him, I called fellow Love Life volunteers and staff to help find people and churches in the city she was from. I asked fellow sidewalk volunteers to find housing here and in her city since she said her boyfriend would kick her out if she did not abort. One of our counselors who speaks Spanish talked with her on the phone for a while.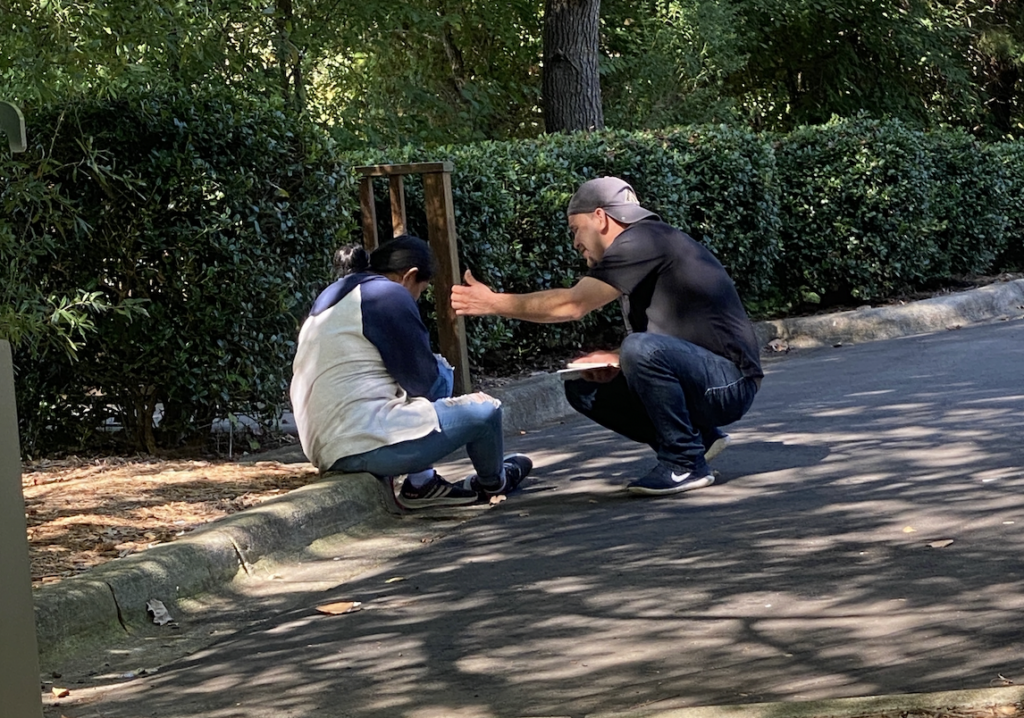 These Christ-followers across two states were able to find resources and people able to help with every significant issue she faced through our Love Life network.  A church prayer group who had been on the street, now moved across the street from us, visibly praying. I told her they were all praying for her. She sat down, wiping away tears. She called the boyfriend. He still urged her to abort.
After 2 ½ hours, she said she wanted to hear no more, and went into the abortion center. I consoled the driver who had done all he could to save the baby. Our Hispanic counselor, Veronica, showed up then and spent the next half hour talking to him. He even contacted the woman's boyfriend, sharing his own story of an unplanned pregnancy that had once tempted him to urge his wife to abort. In the end, he had repented, and they chose life. The child is his joy and delight now! The boyfriend did not change his mind. She must abort.

To our shock, the woman came out of the abortion center! She agreed reluctantly to go on our partnering ministry mobile ultrasound unit (Monroe HELP Pregnancy Center). Veronica counseled her while the sonographer showed her an amazingly active and beautiful unborn child on the ultrasound. She called her boyfriend again.
Incredibly, she decided to RETURN to the abortion center. The boyfriend was still pushing for abortion.
By now, half of Tennessee and Charlotte were praying for this woman and the baby. However, we were all deflated. Every issue had been addressed and so many people were offering help. How could she still decide to kill her baby?
Veronica and I were back at our Love Life office when she got a text from the driver. The woman had come out of the abortion center. They could not do the abortion since she was so late, having been counseled by all of us for so long! PRAISE GOD!!!!
The wonderful driver in the interim had convinced the boyfriend that the baby should live. Now he had a seven-hour drive back to Tennessee to continue to convince the woman that God had brought all these people to her to fight for her baby's life.  If God loved that baby so much…. shouldn't she as well?
Veronica spoke with her again. While she is not yet fully convinced, she said she would think about it. She has the names and phone numbers of the many people willing to help her in her city. Her boyfriend is now willing to support her in a decision for life. She also has no way back to the abortion center. The driver said he would never bring someone here again.
Look what God accomplished, using a handful of people who love Him, and have been called according to His purpose!
Jeremiah 32:17
'Ah, Lord God! It is you who have made the heavens and the earth by your great power and by your outstretched arm! Nothing is too hard for you.